Hello again!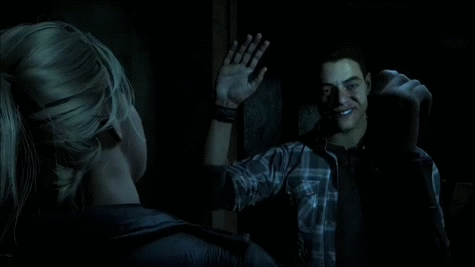 This week we've talked about game genres and the three dimensions of games; mechanics, dynamics and aesthetics. We especially talked about aesthetics. Aesthetics is basically what attracts us to a game. I've never thought much about genres or aesthetics in games, because i consider myself a casual gamer, but i'm obviously not, i'm a active gamer. Don't really know what that means, but i guess i like to play games and especially with others. And i also do watch some gaming videos on YouTube. But i found the aesthetic part very interesting. So there's nine different types of aesthetics; sensation, fantasy, narrative, challenge, fellowship, discovery, expression and submission. A game can consist of either one or more of these, and these makes it easier to categorize a game or market them to the public. So i wanted to look at the aesthetics of one of my favorite games Until Dawn. And yes, i got inspired by all of the presentations we had in class. They wear awesome!
 Until Dawn is a horror adventure game, i have i hate/love relationship with the horror genre because i sometimes get scared, but at the same time it's thrilling and exciting. So Until Dawn was released August 2015 by Sony Computer Entertainment for PlayStation 4. The game is developed by Supermassive Games and the story is written by Graham Reznick and Larry Fessenden. The Game also uses real actors as the main characters, for example Rami Malek (who stars in Mr.Robot, which is one of my favorite TV-shows), and they do a really great job! So i wanted to ad the trailer for the game so you can get a better picture of what it's like, so watch that before you continuing reading, that way you might understand more.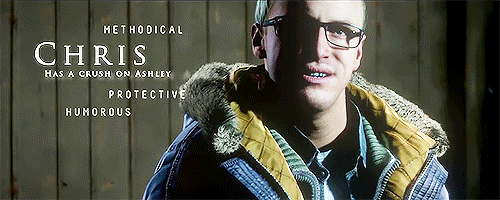 The plot of the game is set on the fictional Blackwood Mountain where eight teenagers (Sam, Mike, Chris, Ashley, Emily, Matt, Jessica and Josh)  meet up one year after the disappearance of Josh's twin sisters (Hannah and Beth). After arriving they get attacked by a madman and must attempt to survive until sunrise. So in this game you alter by playing the eight different characters and you get an introduction to the characters (which looks like the picture above to the right). The game is influenced by the butterfly-effect which means the different actions you make throughout the game will have different consequences. This will also effect which characters will survive until dawn. This means you can play the game over and over again, and get different endings each time. I think this makes the game more interesting and fun.
Over to the aesthetics of the game (or at lest what i find compelling to this game). I would say that Until Dawn plays heavily on narrative. That will say the game tells a story and it's basically a interactive movie. Especially in Until Dawn you have a part in how the story will develop and end. I think this is the reason why i like the game so much, and i think it stems from my childhood. When i was about 10 year old i read the Goosebumps series by R.L. Stine, and some of the books where similar to how Until Dawn works. In these books you could choose your own ending and you had to jump back and forth in the book. I fell in love with this concept but i didn't find anything else that was similar until this game. So i think the narrative of Until Dawn is very unique and can appeal to many people, but the fact that it's a horror game might scare people away. But there is other game that is similar, for example Life is Strange, which is not a horror game. Would recommend that if you don't like horror games. But i think these types of butterfly effect games are awesome and i think everyone should try at least one!
Also, if you're to scared to play it yourself, i would recommend watching other people playing it, that usually makes it less scary.  The people who plays the game also have a lot of witty comments which makes it hilarious. So here is a video of someone from BuzzFeed playing the game, enjoy!
And one last thing, regarding the blog post from last week, it seemed someone was interested hearing more about the SKAM research project i did last year. I didn't write much about it, because i didn't think it was relevant, but i figured i might as well wright more about it. So maybe over the Easter break  there will be an extra blog post about it. A little Easter gift from me to you!