With time and technology evolvement has art developed and become such a vast field with different forms, and more aspects of art has emerged.
Art going digital gives artists more options. Imagination is put to test with "endless" opportunities. Art is opening up for the thought that anything is possible and putting thought to action becomes easier.
Today we have different forms, may it be installations, software art, net art, electronic literature et cetera. Art has transformed from "observe and interpret object" to possibly require engagement and interaction with audience to perform. Art nowadays also vary focusing on esthetics, making a statement to having a functional purpose.
By using digital component art can change for "the better", but also for the worse. The evolvement has made a change in the society. Usage of editing program, the tweaking on photos, manipulation, deciding what beauty is, has shaped a part of our society today.
A Google search gave 7,580,000 options on "photo editing" under a second.
Oxford Dictionary define art as " The expression or application of human creative skill and imagination, typically in a visual form such as painting or sculpture, producing works to be appreciated primarily for their beauty or emotional power."
Bjarne Melgaard is an example of artist taking advantage of digitalization, mixing up and playing with both analog and digital art.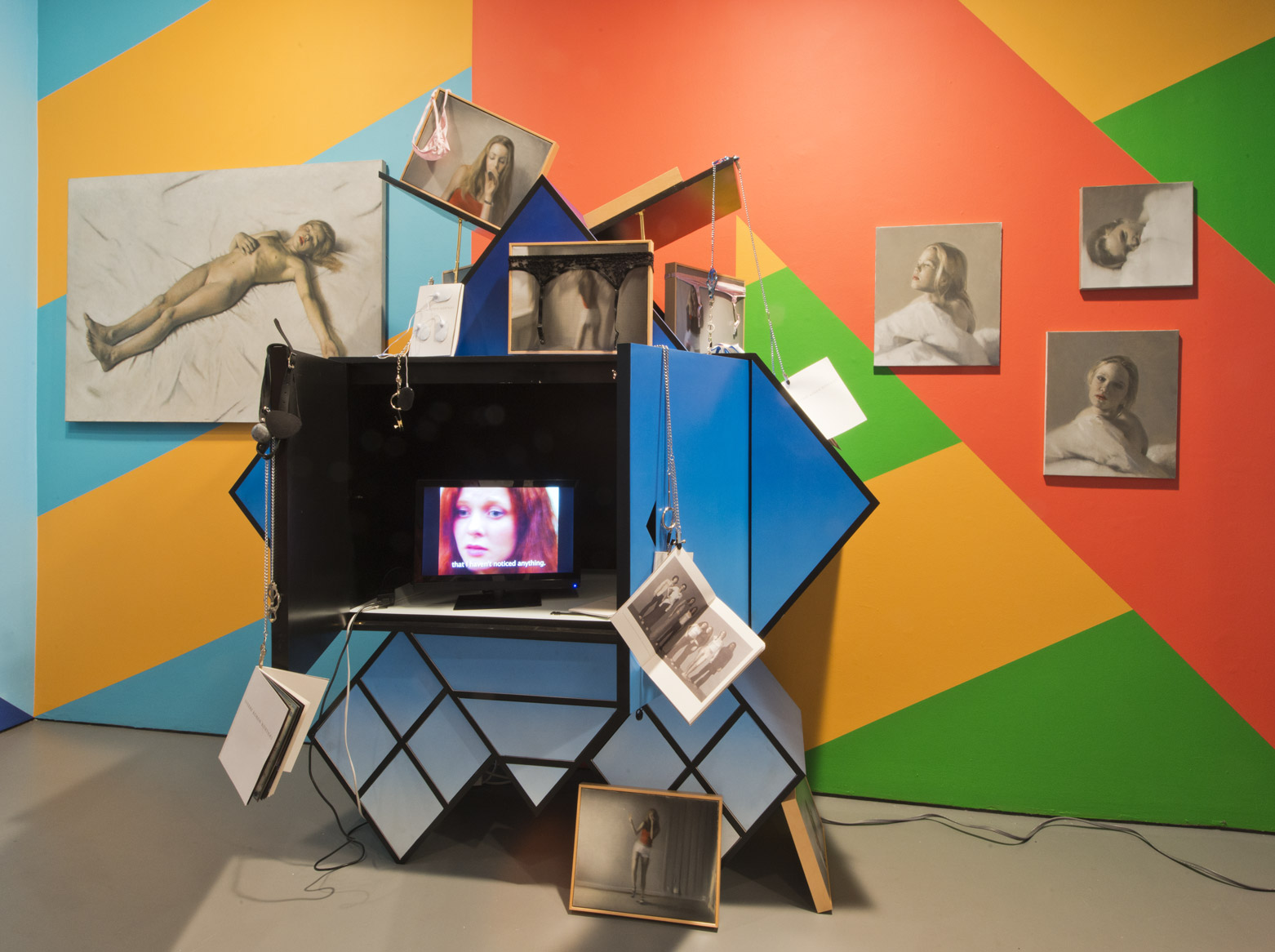 Melgaard, Exhibition "White Columns", 2013.
"The medium is the message" -Marshall McLuhan.