A pause
I hope all of you have been enjoying our respite!  It turns out that I caught a pretty bad cold in the midst of this past week, so I have been "on the low down" trying to recuperate, and the timing regarding the break in our class kind of worked out.  Still, in my rest-mode, I have enjoyed reading so many #NetNarr contributions (especially the #SelfieUnselfie contributions in some blog posts).
How many words is a image? How many words are you?
My #SelfieUnselfie contribution. #NetNarrhttps://t.co/XwfWVrzrID pic.twitter.com/L5TwD4ucmt

— Lisa J. Knashaug (@Hotvott) February 19, 2018
After totally overthinking my #selfieunselfie for about an hour, I eventually just took pictures of stuff i like, and I am happy with the result. The things that best represent you tend to be the things you have valued over longer periods of time.#netnarr pic.twitter.com/UpDCHNCYAS

— Elias Siljan (@eliassiljan) February 18, 2018
An invitation to contribute to our #NetNarr Gaming Showcase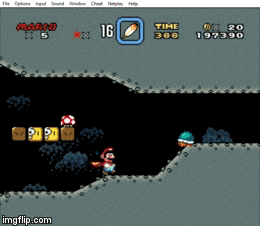 I am really excited to start our "gaming" phase of the course, and I am planning on a special peer #NetNarr Gaming Showcase that will be on-going during each lecture for the month of March.  I am officially inviting you all to consider preparing a 10-15 minute showcase of one of your favorite games, to be presented during the lecture class.  For the next three weeks, I would like to schedule two short gaming "showcases" per lecture.  (One 10-15 min showcase for first half of lecture, one 10-15 min showcase for the second half).  In addition to my own prepared content on Tuesdays and Thursdays, you will all have the opportunity to learn about a diverse array of classic games from many of your peers who have played them.  I know there is a wealth of knowledge in #NetNarr, and that many of you are true game aficionados, so why not have dedicated players present some of their favorite games?  I would love to hear from many of you, and I am sure we could all learn from the game fans among our ranks.   The intent of our on-going #NetNarr "Peer Gaming Showcase" will be to cover as many classic/influential video games as possible.  Here is a list of some of the games that come to mind (in no particular order):
World of Warcraft, League of Legends, Counter Strike, Overwatch, StarCraft, Minecraft, Legend of Zelda, Pokemon, Super Mario Brothers, Skyrim, Undertale, Call of Duty, SIMS, PUBG, Halo, Candy Crush, Destiny, Portal, Assassins Creed, Kirby, (Twitch or Steam…maybe someone can do a showcase on these communities??)  This list is not a comprehensive list, of course.  **So…, if there is a game you love and really want to showcase that isn't on this short list, please just email me with your selection.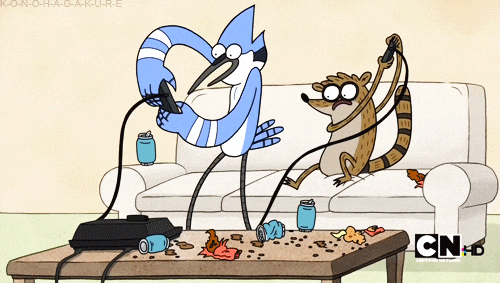 If you are wondering what you might cover in a short/informal "showcase" presentation, you could present how the game works overall, and then present some thoughts on why you play this game.  You could share some game-play videos, talk about game mechanics and strategies, and talk about your best game moments, and discuss when you started playing the game and why it caught on with you.  Is there a recognizable culture around your chosen game?  What kinds of impact has this game had for forming community (or communities)?
Dates for possible showcases:  March 6,  8, 13, 15, 22.  For each of these five days there are at least two slots or two showcase opportunities. I am hoping for at least 10 volunteers.  ….And just for added incentive, those who present a game they love in class will get a free pass on the blog post for that week.
Updates
So I will see you all on Tuesday March 6th to continue with our work together in person.  In the meanwhile, check the #NetNarr hashtag here and there (surf a little, contribute some #ddas).  …and if you find that you haven't completed four blogs by now, you might consider catching up during this pause….hint hint.
Many of you might be wondering about the take-home midterm which is part of this course.  When we return next week, I will speak with all of you about this open book take home exam. You will have a several weeks of time to complete it (on your own time).  I will cover all the information on this during classes after break.
Textranformations
Finally, I wanted to give you all a heads up that on Tuesday, March 20th we will be having #NetNarr class in the University Library, where I will be launching a special art installation called Textransformations.  The exhibit explores the shift in textuality from the analogue to the digital age.
Textransformations will feature installation sculpture art, found object art, twitterbot poetry, and a locative reading experience.  In addition, it will also feature some electronic literature created by my dikult Electronic Literature students from Fall 2017, and it will also feature the #NetNarr course (your public conversation and your creative contributions).
To do…
 Remember to send me an email ASAP if you are interested in taking part in the gaming showcase.  Please don't be shy…the more volunteers, the better for all.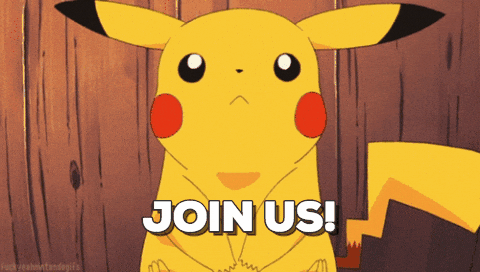 I will be planning the March lecture schedule this week, so if you have a specific date that you want to do your showcase on, please let me know right away (first come, first serve).
Looking forward to this!
See you in a week or so. Take care of yourselves….
Mia